"Your technology shouldn't be a burden. Let me help you turn it into an asset!"
My Services Include
Desktop & Laptop Repair
Virus & Malware Removal
Proactive System Maintenance
Computer & Software Training
Data Backup & Recovery Solutions
Remote Computer Support
Internet Security Solutions
Wired & Wireless Networking
Support for:
Computers, Tablets, & Smart Phones
You Can Rely on Me
Service is always provided with honesty and integrity.
The customer's best interests are always in mind.
Cost is always quoted prior to work being done whenever possible.
Privacy is always respected and protected.
Joe Knezovich, Owner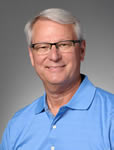 What makes me different?
Unlike many competitors who want to finish a job as quickly as possible and move on to the next, I have a different approach. I get to know my clients and their technology needs so I can provide solutions that work for them.
I take the time to discuss challenges. I evaluate your entire system and ask appropriate questions to avoid any future issues. When finished, I explain what I have done and take the time to answer questions.
Normal Business Hours:
Monday -- Friday: 10 a.m. - 6 p.m.
Saturday and After-Hours: by Appointment
Payment Options